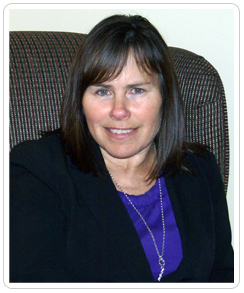 Counselling is a process which depends on trust, respect and confidentiality.  Within this counselling relationship, we can expand your understanding and perspective of the issues of concern and work towards resolution. 

I specialize in addressing and treating Post Traumatic Stress Disorder (PTSD) and current trauma experiences, phobias and anxiety. Symptoms can be developed as a result of a variety of situations such as car accidents, abuse, being bullied, relationship breakdown, etc. They can leave a person feeling stuck and unable to move forward in their life. I utilize specific techniques to assist my clients in finding freedom from these stuck places so they can move on and re-engage in their life again.
I am a Clinical Social Worker, which means, for those unfamiliar with the term, that my training and experience are grounded in an appreciation of the individual within his/her environment (family of origin, current and past relationships, friendships, community and society). I have worked within the mental health, crisis response, and employee and family assistance fields since 1988. I work extensively with individuals and couples, dealing with:
Post Traumatic Stress Disorder (PTSD), stress, depression and anxiety (EMDR, TFT/EFT Cognitive Behavioural Therapy strategies are used)
relationship issues
crisis and life transitions
difficulties with other relationships (family, friends, colleagues)
personal development
managing chronic health challenges
I have training in a variety of therapeutic modalities and can be responsive to your individual needs, style and priorities. I can guarantee that your confidentiality, values and choices will be respected.
I am registered by my professional association (BC College of Social Workers), what this means is that I am bound, both personally and professionally, to a comprehensive Code of Ethics and Standards of Practice.